Digital Marketing Brookfield, WI
GENERATE MORE SALES & CALLS
Are you a Wisconsin-based business tired of getting lost in the shuffle on Google search engines? It's time to take your online presence from ZERO to PLAID with our top-notch Brookfield digital marketing agency!
Our powerful digital marketing strategy is specifically designed to help businesses like yours dominate the competition and attract new clients. It's time to make a smart investment in digital marketing.
Improve Sales with Digital Marketing services
If you are ready to take your business to the next level, then our digital marketing services are going to help you increase your sales, calls, leads and website traffic.
GMB Optimization
Brookfield digital marketing results
Digital marketing is a crucial aspect of any modern business strategy, and our client's success stories are a testament to this fact.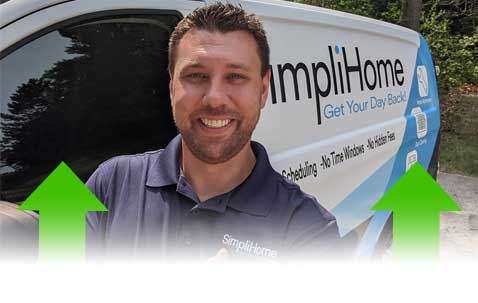 "Worth the money! We get business all over Milwaukee County now!"
Patrick from SimpliHome was a new business in the HVAC trades. He understood the importance of a strong digital marketing campaign and assigned us to the task. We built SimpliHome from the ground up with Patrick's vision.
We assisted with the company branding, vehicle choice, wrap job, website creation, search engine optimization, Google business page creation, social media, video editing, and generating leads via form submission and calls. SimpliHome is a well known brand in the industry now!
"Tripled my business in 3 months. I gave up driving Uber at night!"
Our first client from Milwaukee is an air duct cleaning company that struggled with finding a digital marketing agency that could get his phone ringing. James struggled to rank for any keyword because of the poor efforts by digital marketing agency's found on freelance websites.
James hired us to build his web site, manage his SEO and to get a PPC campaign trending in the right direction. We completely rebuilt his website, optimized his Google business page, added location pages and wrote content that ranked.
"Fixed so many issues with the previous agency that held us back!"
Advantage Chiropractic in New Berlin was working with an out of state digital marketing agency that just wasn't getting it done. We found several issues in their SEO and website that were keeping them from ranking properly. There were a lot of poorly structured pages and thin content. Technical SEO was neglected and rankings suffered.
We rebuilt the website, re-wrote all content, re-keyworded everything to align with Google best practices. By fixing all the issues and creating local citations, the results were a night and day difference.
CLIENT'S TRUST US
with their Digital Marketing in Brookfield, WI!
Why Choose Plaid
Digital Marketing
At Plaid Agency, we understand the importance of staying ahead of the curve in the fast paced world of digital marketing. Our agency has been a part of the Brookfield, WI digital landscape since 2010, and we've seen firsthand how quickly search engine algorithms and online trends can shift. That's why we're committed to keeping up with the latest strategies and tools so that we can help our clients stay ahead of the competition and remain relevant.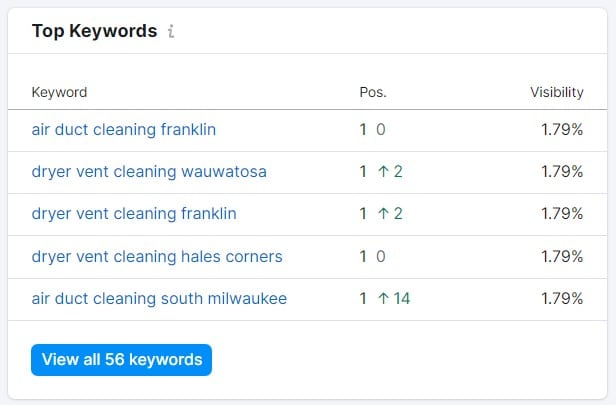 Benefits to
working with Plaid Digital Marketing Agency
How to get started with our Agency
Let us handle all your Brookfield digital marketing while you concentrate on building your empire. Plaid Agency will be honest and transparent with you every step of the way. There will be no hidden surprises.
Introduction
Let's get the conversation started about getting you noticed on the web. We want to know about you, your business and your goals. From there we will be able to decide if we are a good fit for you and us.
Proposal
After we get a better handle of the direction you are trying to take your Brookfield business, then we will put together a marketing proposal that clearly outlines the scope of the work and what we can do for you.
Start of Work
With a signed proposal and an agreement to work together, we will start building your website, creating content, identifying keywords and get your digital marketing campaign started.
Revisions
We will carefully watch all keyword movements and adjust accordingly. Create new content, build backlinks, citations, location landing pages and optimize your GMB profile.
Reporting
Each month we will meet in person or via Google Video to share the progress your digital presence is making. We will also, collaborate and brainstorm new ideas and move forward with our strategy.
Get Your FREE Instant SEO Audit Report Now!
"*" indicates required fields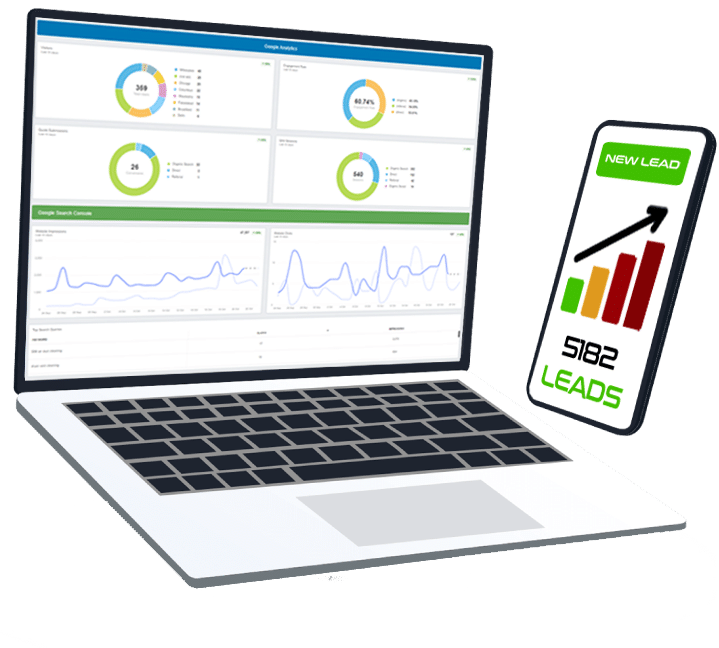 Learn More about digital marketing