Website Design Make a Lasting Impression With Our Brookfield Website Design Company!
transform your business with our expert website design
stand out with a professional Brookfield website
Are you looking for a Brookfield website design service to enhance your online presence and impress your target audience? We believe that website design goes beyond aesthetics and good looks. It's about creating a seamless user experience that generates leads and grows your business. As a web design agency with years of experience, we can bring your website to life and make it stand out in today's competitive digital landscape.
Web design is the process of creating a website that is visually appealing, easy to navigate, and user-friendly. A well-designed website is essential for businesses of all sizes, as it serves as your digital storefront and the first point of contact with potential customers. A poorly designed website can deter visitors and harm your brand's credibility.
A professionally designed website can differentiate your business, build credibility, increase traffic and boost conversions. At Plaid Agency, we understand the importance of Brookfield website design, and we can help you develop a website that is not only beautiful but also functional and optimized for success. Combine your website build with our SEO & PPC services to maximize exposure!
Let us be your next Web Design agency if:
Convert More Visitors into customers
with a custom designed website That Delivers Results!
Innovative Web Designs that your competition will be jealous of!
fuel Business Growth with a properly designed website
Our satisfied clients have seen remarkable results in their industries with our exceptional web design projects that effectively transformed their online presence. Take a look at some of the successful projects we've delivered.
Transform your online success with our expert web design team. We take on each unique challenge and deliver success stories our clients are proud of. By implementing effective content strategies and building websites with optimized architecture, our clients become authorities in their industries, leading to tangible growth in search engine results pages (SERPs). Experience the proven results of partnering with our expert team of Brookfield web designers.
Elevate your brand with the Leading Brookfield website company
With a focus on user experience and modern aesthetics, our website designs are crafted to elevate your brand and help you stand out in a competitive online landscape
Our Brookfield Website Design services
move your company in the right direction
Hire us to elevate your online presence and make a lasting impression on your audience. Our web design agency specializes in digital marketing, custom website design, responsive design, landing page design, website redesign and website maintenance.
Our Websites are built with:
powerful, mobile-friendly, & fast
experience The benefits
of a Professionally-Crafted Website!
Improved credibility and trustworthiness with potential customers

Increased visibility and search engine rankings through SEO optimization

Better user experience and customer engagement through optimized design and functionality
Higher conversion rates and lead generation through effective call-to-actions and landing pages
Stronger brand identity and differentiation from competitors
Scalability and flexibility for future growth and updates
Unleashing the Power of Design: Elements that Fuel Every Website
essential design features we use to create websites that convert
At Plaid Agency based in Brookfield, Wisconsin, we approach website design holistically, taking into account every aspect of the user experience. From UI/UX to SEO optimization, we create custom websites that engage visitors and drive conversions. Our designs incorporate modern aesthetics, responsive layouts, and clear CTAs, all while ensuring easy navigation and fast page speeds. Trust us to deliver a website that not only looks great but also performs exceptionally well.
Experience & Expertise Matter! don't fall for templated web designs
Invest in the right Web Design Company
At Plaid Agency, we have extensive experience and expertise in website design and development. Our team of skilled professionals has worked with businesses of all sizes and industries, delivering top-notch websites that have helped our clients achieve their goals. We have a proven track record of designing and developing Brookfield websites that not only look great but also deliver results.
Our team has a deep understanding of the latest web design and development technologies, and we stay up to date with the latest industry trends and best practices. We take a data-driven approach to web design, ensuring that every design decision is backed by research and analysis. With our expertise, we can help you create a website that is not only visually appealing but also optimized for success. Trust us to bring your vision to life and help you achieve your business goals.
Seemless process that's easy for you
During this phase, we work with our clients to understand their business, target audience, and goals. We gather information about their brand, industry, competitors, and any specific features or functionalities they require for their website.
Based on the information gathered in the Discovery phase, we begin the design process. This involves creating a visual representation of the website's layout and structure. We then move on to the UI/UX design, where we focus on creating a visually appealing design that provides a seamless user experience. We pay close attention to the elements mentioned earlier, such as CTA, navigation design, color palettes, and typography.
Once the design has been finalized, we move on to the development phase. This is where we bring the website to life using HTML, CSS, and JavaScript. We ensure that the website is fully responsive and optimized for mobile devices. We also implement SEO best practices to ensure that the website is search engine friendly.
4. Testing & Launch Phase:
Before launching the website, we conduct thorough testing to ensure that it functions properly and meets our client's requirements. We test the website on multiple devices and browsers to ensure that it is responsive and performs well. Once we have completed testing, we launch the website and provide ongoing maintenance and support to ensure that it continues to meet our client's needs.
Uncover Your Potential with Our Free website analysis!
"*" indicates required fields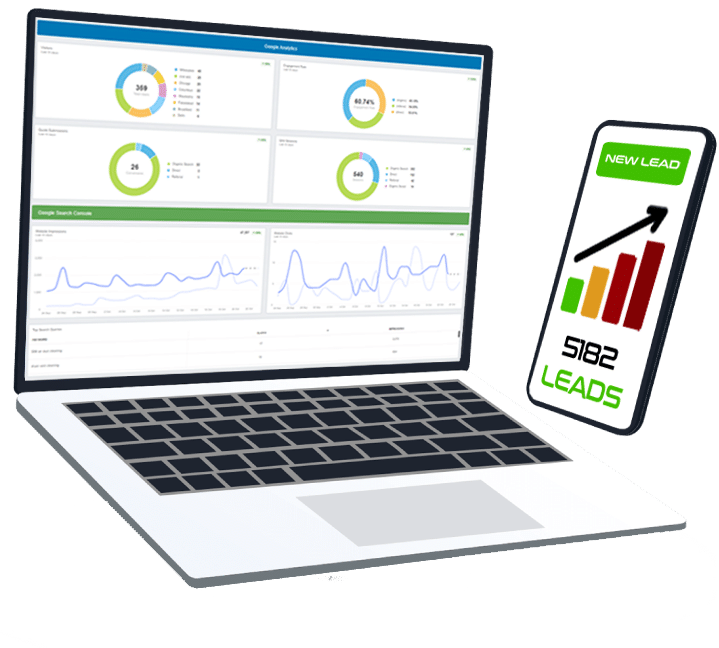 Patrick graduated with a degree in Marketing from the University of Wisconsin-Milwaukee in 2010. Since his family got his first computer in 1996, he has been building websites, creating PPC campaigns, and mastering search engine optimization ever since. Patrick has built and owned many multi-million dollar companies with his knowledge and expertise in digital marketing. He now focuses on helping small businesses in the Brookfield area build their digital empires with Plaid Agency.